Procurement Forecast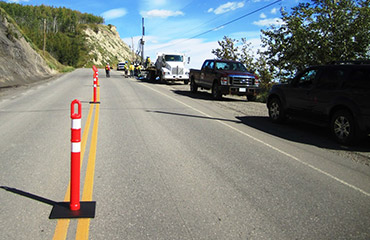 Upcoming Site C procurement opportunities include: hydro-mechanical equipment supply contract; powerhouse bridge crane supply contract; Highway 29 realignments; transmission line and substation.
Contractors have been selected for site preparation activities, some public road improvements, worker accommodation, main civil works and turbines and generators.
The timing for Site C procurements is summarized below (subject to change).
Generating facilities
Component
Procurement model
Timing
(subject to change)
Construction
(subject to change)
Generating station and spillways civil works PDF

•

109 KB
DBB
RFP issued: September 26, 2016
Contract award: March 2018
2018 - 2023
Hydro-mechanical equipment PDF

•

143 KB
Supply contract
RFP issued: February 6, 2017
Contract award: March 2018
Supply: 2018 - 2021
Powerhouse bridge crane PDF

•

107 KB
Supply contract
RFP issued: July 18, 2017
Contract award: January 2018
Supply: 2018 - 2023
Supporting works