Environmental Programs
Our goal is to protect the environment and reduce the environmental impacts of Site C. Our programs focus on protecting wildlife, fish, vegetation, air, water, the aquatic environment, as well as heritage and archaeology.
Environmental Assessment Process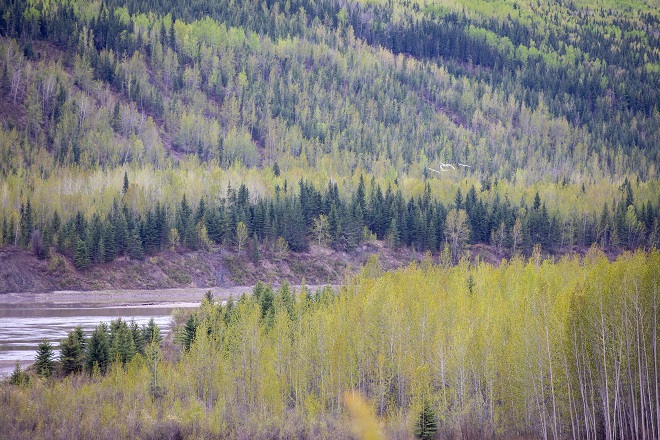 We received environmental approval for the Site C project from the federal and provincial governments in October 2014.
The approval followed a federal-provincial environmental assessment process by the Canadian Environmental Assessment Agency and the British Columbia Environmental Assessment Office. The process started in 2011 and took approximately three years to complete.
The environmental assessment process was thorough and independent, and included multiple opportunities for timely and meaningful participation by the public, Indigenous groups, all levels of government, and other interested stakeholders.
Environmental impact statement
As part of the environmental assessment, we completed multi-year studies to identify and assess potential effects and proposed mitigation measures.
The extensive review process included two months of public hearings in several regional and Indigenous communities under an independent Joint Review Panel.
All of this information resulted in a 29,000-page Environmental Impact Statement (EIS). The EIS included the project rationale, identifies potential effects, and proposes measures to avoid or mitigate adverse effects. It also described the project's benefits for customers, Indigenous groups, northern communities and the province.
We filed the EIS in early 2013. A government-appointed working group – including Indigenous groups and local governments – reviewed the EIS, and there was also a 60-day public comment period. We submitted an amended EIS to the Joint Review Panel in August 2013.
In November 2013, the Joint Review Panel announced that the EIS, along with the additional information we submitted, contained sufficient information to proceed to public hearings. Joint Review Panel hearings for Site C took place from December 2013 to January 2014. In May 2014, the Joint Review Panel submitted its report to the Federal Minister of Environment and the Executive Director of the B.C. Environmental Assessment Office.
The Site C project received environmental approval from the federal and provincial governments in October 2014. In addition, the Crown has a duty to consult and, where appropriate, accommodate Indigenous groups.
Learn more: