Public advisory: Helicopters transporting timber near Hudson's Hope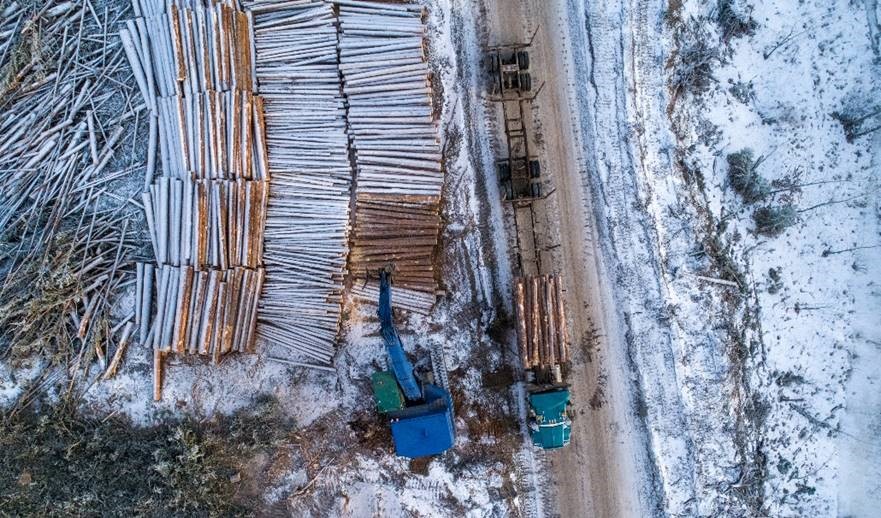 Helicopters will be transporting timber between Cache Creek and Peace Canyon as part of Site C reservoir clearing work being conducted from now until late March 2022.
The Site C project includes an 83-kilometre reservoir that will extend west from the Site C dam site to Hudson's Hope. While filling the reservoir is one of the last construction activities to take place, the reservoir area first needs to be cleared of trees and vegetation in order to prepare for river diversion (completed in 2020), Highway 29 realignment, and other activities.
Any merchantable trees removed as part of Site C clearing are hauled to local mills in Chetwynd, Fort St. John and Dawson Creek. To be merchantable, the trees need to have market demand and meet sawmill specifications, such as species and piece size.
What to expect:
Helicopters will be used to transport timber from islands in the Peace River and along the south bank of the Peace River, to log drops set up next to the Lynx Creek boat launch, the Dry Creek construction site and near Farrell Creek.

Heavy machinery will be in operation; please stay clear of work areas.

All logs flown to the helicopter drop locations will be processed and hauled to one of the local mills.

Traffic control will be in place at the Lynx Creek boat launch.

Local residents may experience some noise and vibration.
Learn more
Contact us
Email: [email protected]
Twitter: @sitecproject