Peace River Portage Program
Keeping boaters safe
Beginning in fall 2020, BC Hydro is rerouting a short section of the Peace River during construction of the Site C project. This will result in permanent closures on the Peace and Moberly Rivers beginning June 15, 2020.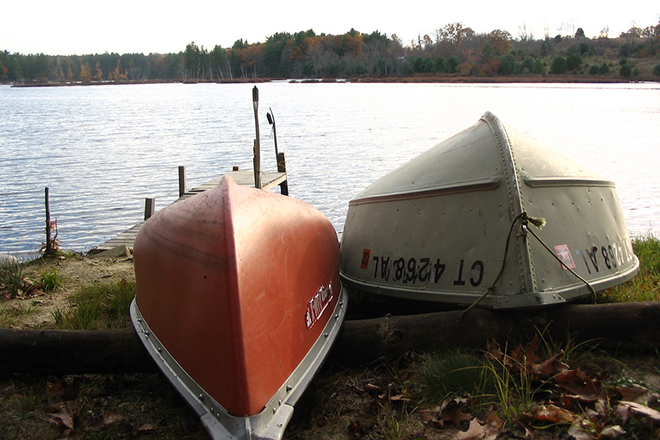 What to expect
Debris management systems placed across the Peace and Moberly rivers
Restricted areas will be marked with signage and beacons
In-river construction works at the dam site
Portage program
To move boaters around the construction area, we have set up a seasonal portage program to transport non-motorized vessels (up to 20') by road past the dam.
The program operates between the Halfway River boat launch and the Peace Island Park boat launch from June 15 to September 15.
Call for portage reservations seven days in advance
Reservations are required seven days in advance of pickup by calling 1 877 217 0777 (ext. 1) and leaving a detailed voicemail.
Portage reservations: 1 877 217 0777 (ext. 1)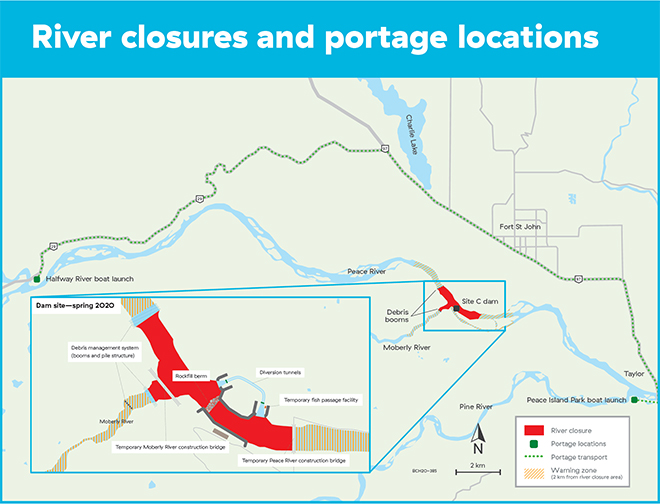 Click the map to view the details of the river closures and portage locations.
More information
To receive up-to-date information, please subscribe to our notifications through the form below.