Effects and Mitigation
All new electricity-generation projects have environmental effects and Site C is no different. As with any large infrastructure project, there will be some potential effects that cannot be mitigated, some of which may be considered significant. These include effects on some distinct groups of fish, some ecological features and rare plants, habitat for certain migratory birds and the use of culturally important places by certain First Nations for traditional purposes.
However, the substantial work undertaken to date concludes that the effects of the Site C project can largely be mitigated through careful project planning, comprehensive mitigation programs, and ongoing monitoring during construction and operations.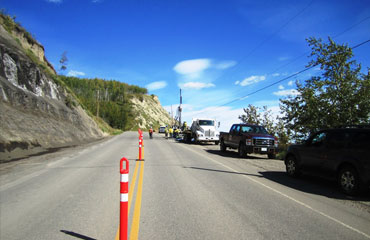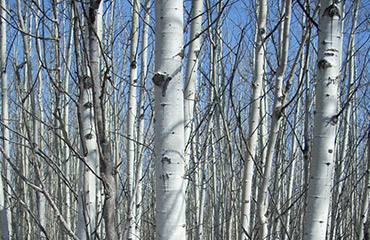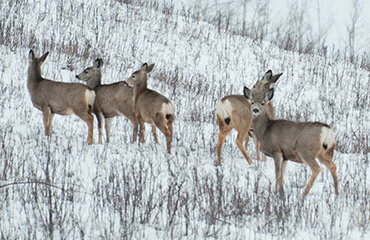 Key mitigation measures include:
Establishing an agricultural compensation fund to address the loss of agricultural land and enhance agriculture productivity in the region
Establishing new habitat conservation areas, including wetland habitat areas for migratory birds and a range of other species
Establishing barriers and Environmental Protection Zones to avoid direct disturbance to wetland sites and rare plant occurrences where feasible
Supporting rare plant habitat enhancement projects in the region
Implementing an Aboriginal Plant Use Mitigation Plan
Restoring and re-vegetating construction areas after construction activities
Providing upstream fish passage through a trap and haul facility
Relocating portions of Highway 29 that would be affected by the creation of the reservoir
Placing ditches, culverts and other structures to maintain natural drainage patterns and allow flow movement
Retaining or planting tree screens and constructing perimeter fencing
Implementing fleet management measures reduce GHG emissions from construction activities
Upgrading roads to accommodate traffic from project construction activities
Implementing a car pool program and providing worker shuttle services to the dam site, based on demand
Building new boat launches and recreation sites
Funding community services, where appropriate
Funding skills training initiatives to increase the skilled workforce required for the project
Providing early notice to health, social and education service providers to help plan for service levels
Using local labour supply as available
Funding additional daycare spaces to support participation in the labour market
Encouraging Aboriginal participation in the work force and in procurement opportunities through BC Hydro's Aboriginal Procurement Policy
Supporting the construction of 40 new housing units to be used by the project during construction, which would then be available to the community for affordable housing post-construction
Erecting Bald Eagle nesting platforms along the reservoir shoreline
Including amphibian passage structures in road design where roads are adjacent to wetlands or amphibian migrations
Including fish habitat features in final capping of material sites, the north bank haul road, Highway 29 and Hudson's Hope shoreline protection berm
Relevant Links