Project Overview
BC Hydro's Site C Clean Energy Project will be a third dam and hydroelectric generating station on the Peace River in northeast B.C. It will provide 1,100 megawatts (MW) of capacity, and produce about 5,100 gigawatt hours (GWh) of electricity each year — enough energy to power the equivalent of about 450,000 homes per year in B.C.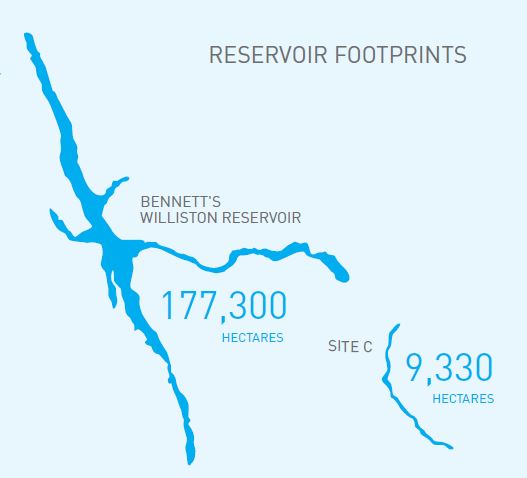 As the third project on one river system, Site C will gain significant efficiencies by taking advantage of water already stored in the Williston Reservoir. This means that Site C will generate approximately 35 per cent of the energy produced at W.A.C. Bennett Dam, with only five per cent of the reservoir area.
In December 2014, the Site C project received approval from the provincial government to proceed to construction.
This decision followed a rigorous and independent environmental assessment by the federal and provincial governments, which included a Joint Review Panel process. The conclusion of the three-year environmental review was that the effects of the Site C project are justified by the long-term benefits it will provide
Construction of the project started in summer 2015. The first generators will be on line in 2024 and the project will be completed in 2025.
Once built, Site C will be a source of clean, reliable and affordable electricity in B.C. for more than 100 years.